News & Media

As Featured In New York Post – Taking A 'Bite' Out of Crime

By DAN KADISON, The New York Post
October 27, 2003 — EXCLUSIVE
Cosmetic Dentist Manhattan New York, Dentist New York City, Cosmetic Dentist manhattanNew York City parents worried about losing their kids to a predator or a terror attack are heading to the dentist's office.
New techniques allows parents to store their kids' DNA and other physical data when they go in for a cleaning – and NYC dentists say the idea is catching on. The new product that makes it possible is called Toothprints – a nondegradable plastic bite-plate developed to retain a child's bite impression, saliva scent and genetic makeup.
"When I heard about it, it seemed like a no-brainer," said Dr. Jason Kasarsky, who began Toothprinting last May and performs the simple procedure about five times a month. "People are asking about it more than ever before."
Last week, Margot Stern's 3-year-old son visited Kasarsky's Park Avenue office and was Tooth-printed in no time.
Kasarsky heats the Y-shaped plate in water for 30 seconds, has the child chomp down on it for a couple of seconds, removes the plate and lets it air dry for a minute or two before procedure is completed.
"I don't see what the negatives are after living in New York after 9/11," said Stern, 40. "There's so much uncertainty."
Fears of terrorist activity aside, a national study completed by the federal government in 2002 said roughly 797,500 kids were reported missing in 1999. The majority are taken by family members, but 58,200 of those children were snatched by people known to the family who didn't have permission to take the kids – and 115 of them were grabbed by predatory strangers.
Still, there are those that say Toothprints causes parents to needlessly worry, may not hold DNA as well as its proponents claim, and makes parents Toothprint their children at least three times because of changes that occur in a growing mouth.
Even with the concerns, many believe the procedure, normally administered at no cost or for a charitable donation, can be worthwhile.
"It's noninvasive, it's inexpensive or free, it takes about five minutes to do, so why not do it?" asked Jerry Nance, a National Center for Missing & Exploited Children case manager.
Toothprints was invented several years ago by Dr. David A. Tesini, a Massachusetts pediatric dentist.
The New York Post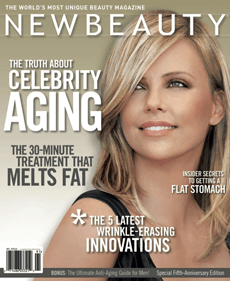 As Featured In New Beauty Magazine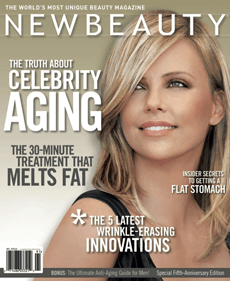 Invisalign is a state-of-the-art alternative to traditional braces that is virtually undetectable. A series of clear, customized aligners are used to straighten your smile by moving teeth with controlled force. The aligners are switched out every two weeks. According to New York City cosmetic dentist Jason Kasarsky, DDS, Invisaign is a "no brainer" since it gradually changes your smile over time. "The results are spectacular, and can be seen in as little as eight to 12 months," he adds.
New Beauty

As Featured In The New York Times

By ERIC NAGOURNEY, The New York Times
Published: February 24, 2004
Failing to brush and floss regularly may lead to more problems than cavities: a new study has found that poor oral health can be an indicator of heart disease.
The researchers, writing in the journal Circulation, suggested that dentists consider referring patients with infection, tooth decay or other problems to a physician who can evaluate them for heart problems.
"I don't want to alarm people, but at least you could say, `Well, we should check your cholesterol and blood pressure and so forth,' " said the lead author, Dr. Sok-Ja Janket, an assistant professor at the Boston University dental school.
The New York Times